25sep(sep 25)10:00 am26(sep 26)4:00 pmNNAS Bronze Award Course10:00 am - 4:00 pm (26)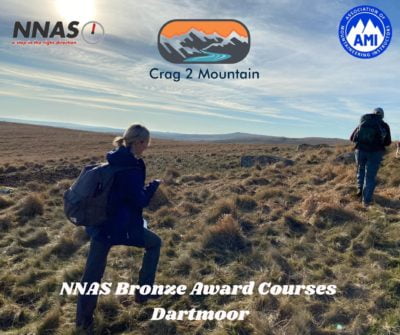 Event Details

The Bronze National Navigation Award Scheme is a two day course including training and assessment. This course is an ideal staring point for many and will take you from relying on friends or guidebooks, to independently planning and following a simple walk on paths, tracks and linear features.

Course Content:

✅Introduction to a variety of maps and scales.

✅Understanding map symbols and contours & grid references.

✅Orientating the map with and without a compass.

✅Matching map to ground and identifying features.

✅Choose simple navigation strategies and routes.

✅Use linear features as handrails in simple exercises.

✅Estimate distance on both map and ground.

✅Recognising navigation errors and how to relocate.

✅Awareness of the countryside and environment.

✅Equipment and safety procedures. 

✅Planning and implementing simple and safe walks. 

We have Public Group Courses running over 2021. Bespoke Courses can be arranged on dates to suit including 1:1 Courses. 
Time

25 (Saturday) 10:00 am - 26 (Sunday) 4:00 pm
Location

Princetown Community Centre

Tavistock Road, Princetown, Yelverton, PL20 6QE