03jan9:00 am11:30 amMake Clay Planters with an Aussie Plant Lover9:00 am - 11:30 am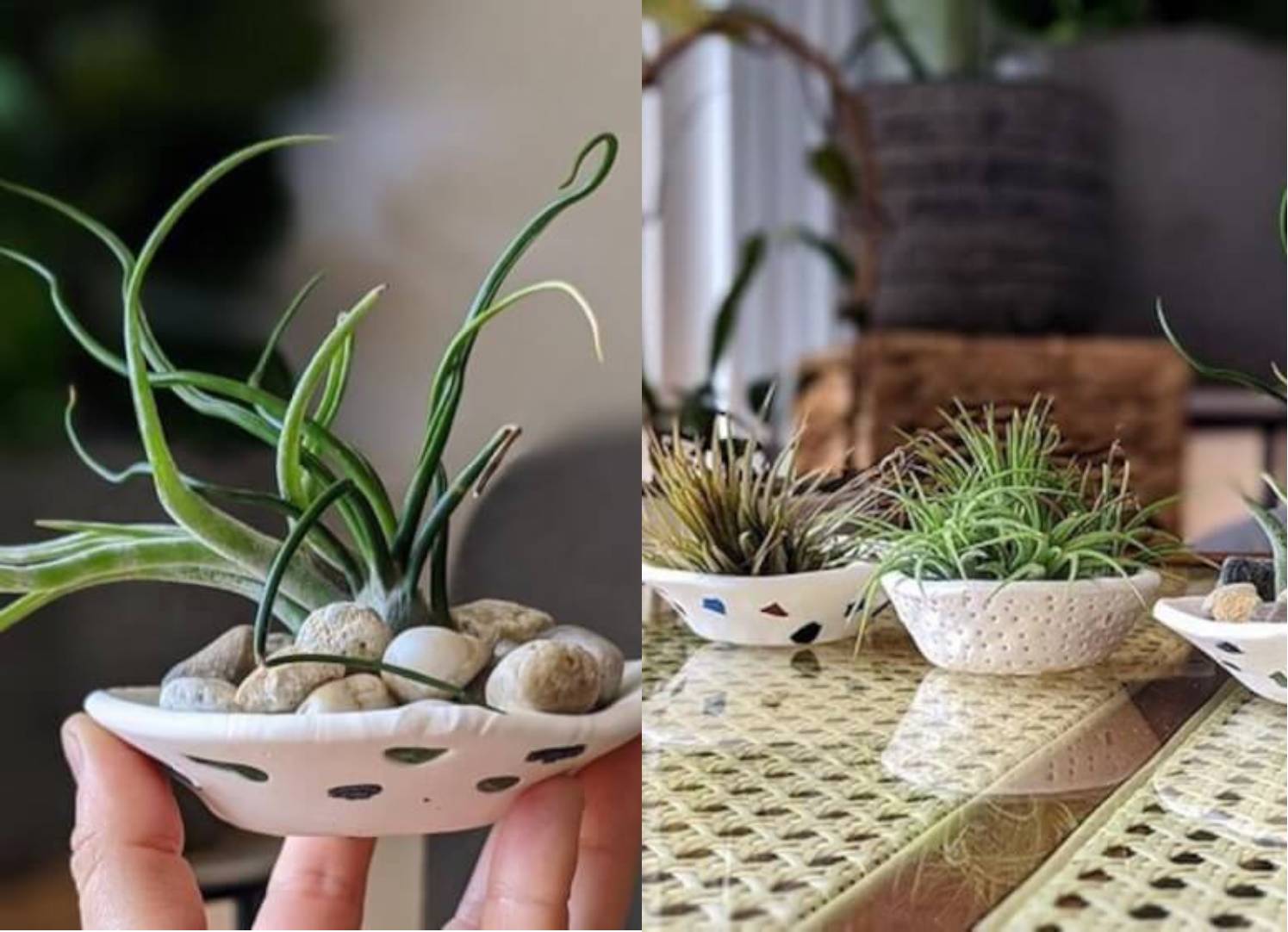 Event Details

How it works

This is a ClassBento LiveBox class! From the comfort of your home, share an artisan experience with your friends, family or colleagues, or just enjoy with some like-minded others. Here's how it works:

Book or Request your preferred time
We'll deliver a ClassBento Box to you – this is a physical DIY craft box containing the materials you'll need. Shipping is free, and you'll get your box delivered in time for your class. We ship nationwide.

Enjoy the online class. You'll receive a link to a Zoom meeting. On the day of the class, use that link to join the class. Class sizes are kept small, so you can easily ask questions and get immediate responses. Zoom is free and easy to use, on any device. You're in control of your privacy – you can mute yourself and hide your webcam if and when you prefer.

What you'll do

Looking for creative things to do when bored? We have just the thing.

Enjoy all the comforts of home (like a proper British cuppa) whilst you take part in this arty Australian virtual experience.

With this online craft class, you'll journey through the screen to the land of Aus and be taught by Australian artisan, Gina (from Kubist Design) as you craft a hanging cubist clay planter. Kubist Design are not only crafters of unique hand-shaped clay botanical wares but are also experts in creative workshops and sharing their love of cubism and polymer clay. So you're in safe, clay-covered hands with these guys!

This pottery at home class not only combines clay and modern art to create a trendy home for your plant pal but is also the perfect way to de-stress after a hard day. Which is what makes it the ideal virtual escape for those stuck in UK lockdown!
At the end of this virtual class, you will have created not one, but two hand-built hanging air planters. These cute planters are the perfect DIY home decor addition to your inevitable lockdown home makeover.

So gather your friends, family and fellow-plant lovers because you're in for a very unique treat.

What you will learn:
*An introduction to polymer clay
*An introduction to Tillandsia & overview of air plant care
*Techniques used in shaping, detailing and personalising your Clay Air Planters
*Techniques used in creating fun effects in your design such as texture, foiling, marbling, applying a metallic lustre finish.
*Guidance on stringing your planters and where to hang in the home

Knowledge Required

Perfect for beginners, no skills required!

What you'll get in your craft box

Materials including clays, texturing, foiling products, stringing etc
Two polymer clay air planters
Two plants, from a selection of Tillandsia, Rhipsalis and Succulents

What you'll need

Access to a household or mini oven
Scissors
Durable glass oven dish or hardcover textbook
Baking paper

Suitable for

This Box and Live class is a great indoor activity idea for individuals and couples as well as for virtual team building activities at home.

This would also be a lovely gift for her, gift for mum, anniversary gift or Xmas gift.
Time

(Sunday) 9:00 am - 11:30 am